Yoga class attire is something that often deters men who are new to the practice. While women have the standard yoga pants and tank top "uniform", options for men's yoga wear are less straightforward. What are appropriate and comfortable clothing choices for men in yoga? Let's explore.
General Guidelines for Men's Yoga Attire
The most important factors for men's yoga clothes are:
Range of Motion – Choose fabrics with stretch and cuts that allow free movement through all poses.
Breathability – Look for moisture wicking performance fabrics that keep you cool and dry.
Comfort – Clothes should be loose enough to flow but not so baggy they flop around or expose you.
Simplicity – Solid colors and minimal seams/pockets reduce distraction during practice.
Barefoot Friendly – Socks are generally not worn for yoga, so make sure footwear accommodates bare feet.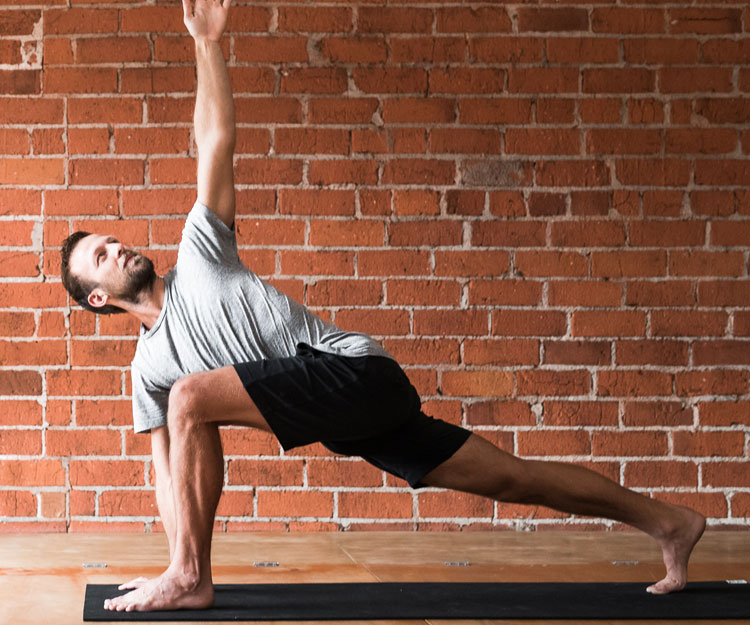 Yoga Tops for Men
For your top, T-shirts and tanks made from performance fabrics like nylon or polyester blends work well. Key features to look for include:
Snug fit – Avoid excessive fabric that could get in the way but not too clingy.
Moisture wicking – Helps keep you cool during sweaty power flows.
Quick dry – Prevents wet spots after particularly strenuous classes.
Stretchy material – Allows arms full range of motion overhead and behind the back.
Loose or open arm holes – Give shoulders room to rotate and move freely.
Mid to long length – Provides coverage for standing and seated forward folds.
Plain design – Solid colors help focus the mind; avoid bold graphics.
Yoga Bottoms for Men
On bottom, men have several good options:
Yoga Pants
Once reserved just for women, yoga pants now come designed specifically for the male physique. Look for:
Stretchy performance fabric blend with spandex for flexibility
Snug fit through hips and thighs but not constricting
Loose or straight leg cut – avoid overly tapered legs
Mid-weight with subtle texture – not shiny or too heavy
Solid color or simple pattern in dark, neutral shades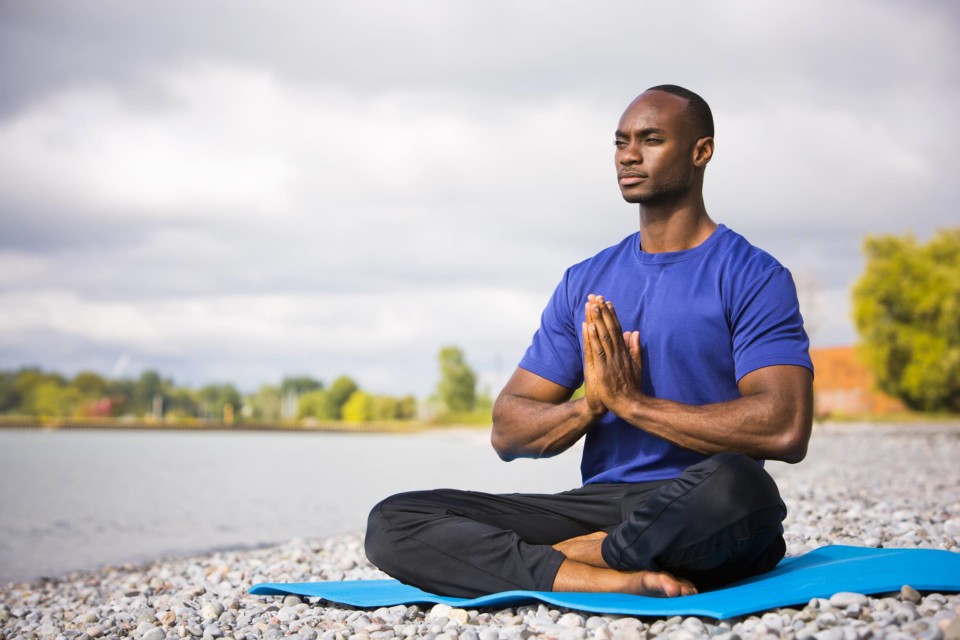 Athletic Shorts
Basketball-style shorts work well, ideally with:
Inseam between 7-9 inches for coverage
Breathable mesh liner – goes commando comfortably
Elastic waist with adjustable drawstring
Side pockets convex to avoid digging into thighs
Stretchy material like nylon with ample mobility
Harem Pants
Harem pants are loose with a dropped crotch, making them great for yoga by providing:
Air flow to the lower body
Lots of room for cross legged poses
Elastic waist and ankle cuffs to stay in place
Light, breathable fabric like rayon or cotton
Style Tips for Men's Yoga Wear
Stick to solid neutrals like black, gray, navy – dark colors are slimming and dirt masking.
Get a snug but not too tight fit – excess fabric is distracting but you don't want to look like you're busting out.
Match tops and bottoms for a put together look. Black yoga pants with black or gray tee can't be beat.
Choose subtle patterns like micro-stripes over bold designs which can be draw eyes away from yoga.
Keep it simple – two pairs of yoga pants and a few tops offer plenty of mix-and-match potential.
Feel Confident on the Mat
Don't let doubts about having the "right" yoga outfit prevent you from trying classes as a beginner. With high performance athletic wear now available in men's cuts, you can choose comfortable, functional yoga clothes that allow you to move freely while staying mentally focused.