Having your yoga pants constantly ride down and roll over at the waist is annoying and disruptive during yoga. But why does this wardrobe malfunction happen in the first place? There are a few common reasons when your yoga pants won't stay up.
This article explores the main reasons behind yoga pants roll-down and tips to troubleshoot the fit issues. Read on to diagnose the problem and fix your downward drifting yoga bottoms for good.
Your Yoga Pant is Poor Fit
An improper fit is one of the most common reasons behind sliding yoga pants. Consider these fit factors:
Loose Waistband – If your pants are too large, they are likely to slide downward during movement. You should look for a snug waistband that hugs your body without uncomfortably digging in.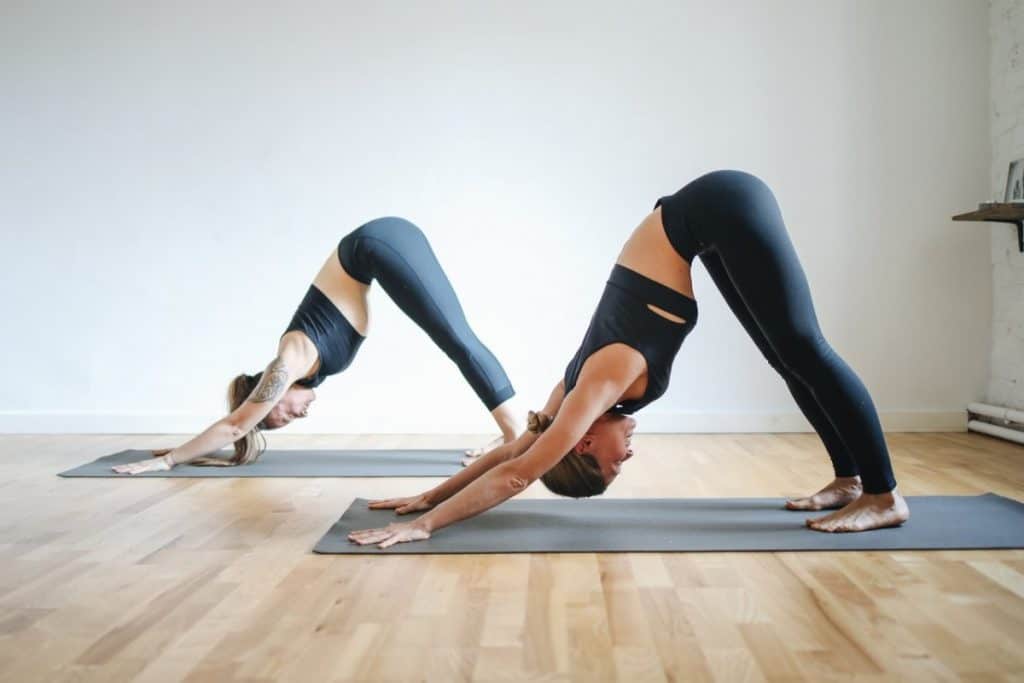 Too Tight Through Hips/Thighs – Yoga pants constructed too tightly over curvier areas will gradually inch down with wear. Seek out pants with a comfortable amount of stretch and room through the hips and thighs.
Inadequate Rise – Low rise yoga pants provide less coverage and are prone to exposing your backside. Opt for a medium to high-rise waist to keep your pants securely in place.
Wrong Size – Even if you buy the same size, yoga pant sizing can vary between brands. Carefully check size charts and take hip, waist and inseam measurements before buying.
Your yoga pants are made of slick fabrics
Today's high-tech yoga fabrics are designed for performance and moisture wicking, but some of these slick fabrics can exacerbate roll-down:
Nylon/Lycra Spandex Blends – These lightweight and stretchy fabrics help achieve that barely-there naked sensation but offer less grip against the skin to stay up.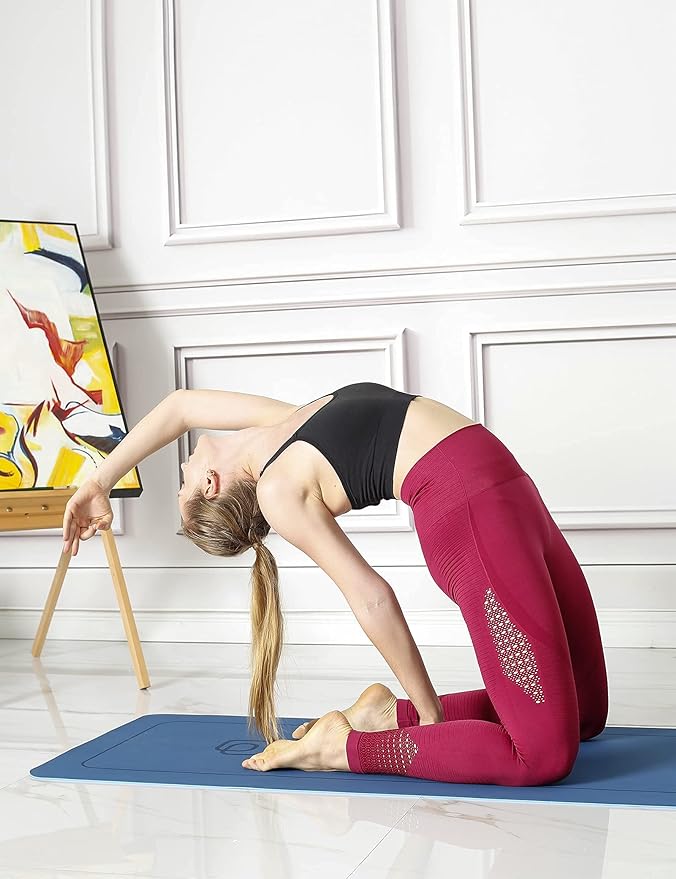 Polyester Fabrics – While excellent at wicking sweat, polyester's smooth texture slides downward more readily than fabrics like cotton.
Compression Fit – Overly compressive yoga pants can gradually slide down over time as the fabric releases its grip.
The pants with some cotton content or sewn-in gripper strips may help you to combat slippery fabrics.
Activity-Related Factors
Vigorous vinyasa flows, inversions, and high-intensity yoga can nudge improperly fitted pants down:
Downward Dog – Transitioning out of poses like downward dog where your head dips below your waistline causes pants to slide.
Jumping/Hopping – The impact and motion from plyometric moves helps gravity tug your pants downward.
Bending/Folding – Repeatedly folding forward and moving through a full range of motion inches pants down.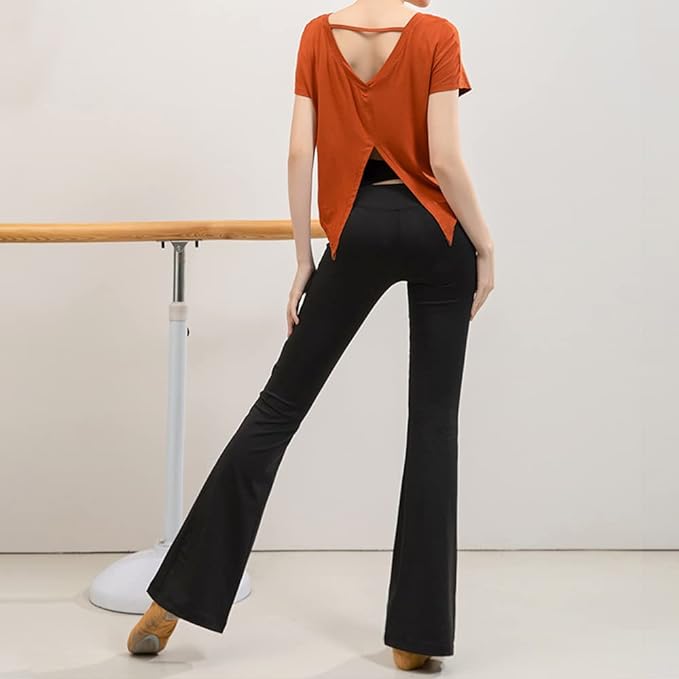 Sweating – As moisture accumulates, wet fabrics lose their grip and slide more easily.
Being mindful to periodically hike up your pants during intense practices can help counteract activity-related roll-down.
Troubleshooting Tips
To nip a rolled-down yoga pant waistband in the bud:
Adjust the Drawstring – If your pants have a functional drawstring or cinch cord, tighten it to customize a snugger fit.
Wear a Grippy Cami – Layering a compression camisole on top grips pants in place.
Try Higher Waisted Styles – More coverage means less opportunity for pants to slide down.
Size Down – When in doubt between sizes, opt for the smaller size for a securer fit.
Add a Waist Belt – Wearing a silicone or rubber waist belt improves traction.
By identifying ill-fitting pants, slippery fabrics, and active causes of roll-down, you can seek out yoga pants that will stay firmly in place. Then you can focus on your practice, not on constantly hiking up your pants.
Conclusion
Don't abandon those buttery soft yoga pants just yet. With some fit adjustments, you can prevent the waistband roll-down. The pants with tight waistband, breathable and sweat-wicking fabrics and a flattering high-rise may fit your needs. And with yoga pants that actually stay up, you can perfect your practice in comfort.